Regardless of skin and hair colour, Bishop's Electrolysis offers professional services to eliminate unwanted facial and body hair safely and permanently for both men and women. Electrolysis hair removal is the only FDA approved and recognized treatment for permanent hair removal. Popular hair removal areas include upper lip, chin, underarms, legs, bikini, back and shoulders … just to mention a few. The number of electrolysis treatments required will vary depending on the area being treated.
Make an appointment with our professional staff at Bishop's Electrolysis Clinic for a complimentary consultation. We will be happy to answer your questions and provide you with realistic expectations for your permanent hair removal needs.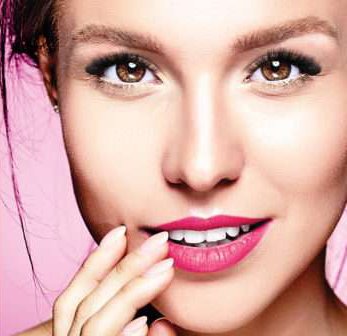 Devoted to transforming your eyes, Bishop's specializes in the art of eyelash extensions. We're not talking about throwing on a strip of false lashes or a cluster of synthetic lashes. Using only the highest quality products, we create longer, thicker, more beautiful lashes tailored to your lifestyle and suited to your eye shape. Whether you want to achieve an everyday natural look or a dramatic voluminous look, our eyelash technicians work meticulously in order to perfect your lash game!
At Bishop's, your lash expert precisely applies each lash, one at a time, transforming your eyes after a single session. For a service that is as unique as you are, the lash choices are geared to suit your eyes only. Customizing combinations of over 200 different lash thicknesses, lengths, curl and even colors of the most premium quality synthetic mink /silk lashes, these extensions give each individual their own personality.
Bishop's Electrolysis offers the custom-formulated foundation to flawlessly match your skin and can control your coverage from something sheer for everyday wear to a full coverage. SPF, luminosity, hydration and even anti-aging skin care modifiers can be added if you desire. 
A create-a-blend session involves discussing your skin type and how you would like your skin to look. The create-a-blend custom foundation is then blended, whipped and modified right before your eyes by our expert formulators. Your personalized Foundation formula is then recorded and filed so when you run out you can order from us.
The best feature of all, according to our specialist, is that it doesn't even feel like you're wearing Foundation. It's been called 'skin in a bottle' – all the benefits of flawless, glowing skin without any of the heaviness of traditional foundation.