We invest in quality equipment to ensure that your treatment is comfortable, safe, and effective.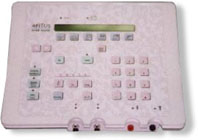 APILUS SM-500 Epilator
The APILUS offers gentle and comfortable treatments that have earned it a solid reputation as an epilator*. Considered by many electrologists to be the best, the Apilus SM 500 has computerized time settings that can be positioned to 1/1000 th of a second. No other epilator can boast of such fine tuning abilities at this time. (*epilator: Electrolysis instrument used for Permanent Hair Removal.)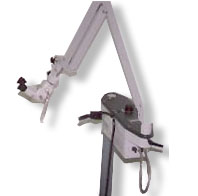 Zeiss OPIMI 99 Microscope
Considered to be a MAJOR BREAKTHROUGH in the field of Permanent Hair Removal, the Zeiss Microscope ensures a level of precision with each treatment that guarantees more comfortable, faster results.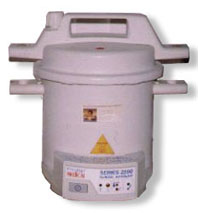 PRESTIGE Series 2100 Clinical Autoclave
The autoclave uses time, pressure, temperature and steam to sterilize forceps used for electrolysis thereby ensuring a sterile and safe experience for you. STERILIZATION is the process of making an object germ-free. It involves destroying all pathogenic (infectious) bacteria as well as all nonpathogenic bacteria, which are not harmful. FORCEPS are used to lift the hair. In the past Forceps were cleaned with alcohol. Another method was the Glass Bead Sterilizer which, in Ontario, has been outlawed for use as a sterilizer for some five years. One of the best methods of sterilization today is the AUTOCLAVE. The Autoclave sterilizer uses temperature (121 degrees C), pressure, time and steam for complete sterilization. At Bishop's Electrolysis, our Autoclave is monitored once a month by the Canadian Micro-Pigmentation Center in order to ensure that the absolute standards of sterilization are maintained.
These are the "tools of the electrolysis trade" and as you can see, Bishop's Electrolysis spares no expense to ensure that your permanent hair removal experience is one backed by the highest standards of safety and precision. To book and appointment, phone us at 905-763-1811. Cell 416-414-7037